Established in 1959 as the Public Works Department Staff Co-operative, June 2019 marks G&C Mutual Bank's 60th year!
Through numerous mergers, solid growth and consistent performance, G&C has since grown to become one of Australia's strongest member-owned financial institutions.

Our journey
1959 Public Works Dept Staff Co-operative
1963 Name change to Stateworks Staff Credit Union
1970 Name change to Stateworks Credit Union
1974 Merger with PSA Members Credit Union
1975 Merger with The NSW Institute of Technology Staff Credit Union
1976 Merger with NSW State Lotteries Staff Credit Union
1977 Merger with Corfairs Credit Union
1979 Name change to State Government Employees Staff Credit Union
1979 Merger with Propar Credit Union
1981 Merger with Youth and Community Service Employees Credit Union
1982 Merger with The Mines Department Employees Credit Union
1982 Merger with Statedock Credit Union
1985 Merger with Regcop Credit Union
1991 Merger with The Friendship Credit Union
1994 Merger with Forest Road Credit Union
1994 Merger with Education Department Credit Union
1995 Merger with Public Trust Office Staff Credit Union
1997 Merger with Port Botany Bus Depot Employees Credit Union
1997 Name change to SGE The Service Credit Union
1997 Merger with State Government Employees Community Credit Co-operative - VIC
2002 Name change to SGE Credit Union
2003 Merger with Money Wise Credit Union
2005 Merger with Randwick Credit Union
2014 Name change to G&C Mutual Bank
2016 Merger with Quay Credit Union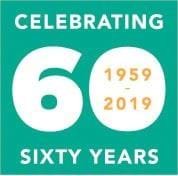 As we reflect on our journey and this incredible milestone, we say thank you to our wonderful members for your continued support and patronage. We have a proud history and an exciting future ahead. Stay tuned for more information on how you can be part of the celebrations.