Harmony Week (15-21 March) is a time to celebrate Australian multiculturalism, with Harmony Day observed on 21 March. At G&C Mutual Bank, we proudly support diversity and inclusion and have built a team that includes individuals from over 20 cultural backgrounds. We work together, developing and maintaining working relationships based on trust and mutual respect.


To celebrate Harmony Week, we're shining a light on two of our exceptional team members. We invited Domina and Sudeep to share their thoughts on Harmony Week and to tell us a bit about themselves.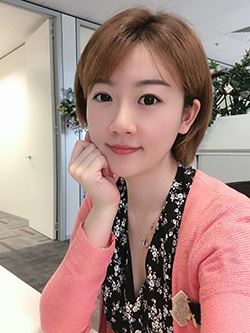 Domina – Treasury Accountant
Harmony Week, for me, means respect and sharing. I do like to share my cultural heritage and stories, and I am also keen to enrich my knowledge of different cultures worldwide. G&C Mutual Bank celebrates Lunar New Year and Diwali, which really surprised me when I first joined the bank in 2018.


My cultural heritage is Chinese. I am a Chinese girl who completed a bachelor's degree and a master's degree in Australia before migrating to Australia. My parents are both in China and I like to celebrate Lunar New Year – the biggest festival in China for families – with them in January or February when I can. Having a different cultural heritage means that colleagues and friends will always be curious about the beautiful stories behind my cultural background, and I enjoy sharing these stories in my leisure time.


An experience that has made me who I am involves a previous role in China where I used to organise both an international investment summit and a multinational exposition. During the preparation period, I sometimes needed to liaise with the secretary of the embassy by telephone while answering online queries from the media and browsing the conference schedule all at the same time. At peak time, close to the date of the summit, it became even more frantic. However, I appreciate that these experiences have made me who I am today, a good multi-tasker with excellent time management skills. Skills that help me in my current role.


I have been encouraged to develop my career at G&C Mutual Bank by taking professional qualifications. I was also offered a great opportunity to cross-train, which has helped me better understand another area of the business and how it fits with my current work. For me, G&C Mutual Bank is like a big family that supports its "family members" to help them grow and develop.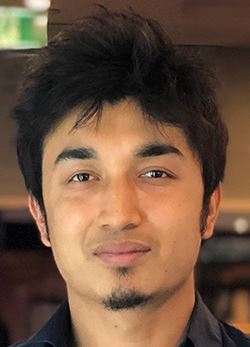 Sudeep – Financial Accountant
Harmony Week is about embracing and learning about other cultures and traditions, while sharing your own culture as well. At G&C Mutual Bank, Harmony Week is celebrated in its essence, which truly reflects the bank's commitment to diversity and cultural harmony. Frankly, I have never experienced racism or discrimination in Australia. I truly believe that if people learn to be respectful towards each other and practise selflessness and caring attitudes there will not be any prejudice. People need to respect each other and be mindful of others – it's as simple as that. If everyone lived in harmony, there would be no discrimination and no need to encourage diversity as we would all be one.


My cultural background is Nepali. All my ancestors are from Nepal, and I can speak three languages as well as my local dialect. The most significant national festival celebrated in Nepal is Dashain, which symbolizes the victory of good over evil and is observed by the Nepali Hindu religion. Currently, I am the only employee from Nepal at G&C Mutual Bank, and I have never worked in such a diverse cultural background before. Naturally, I was a bit anxious before joining, but I was made to feel very welcome by everyone and I felt accepted; it has always felt like home. I honestly could not have hoped for a better work environment and it feels absolutely gratifying to be a part of it.


Something people may not know about me is that I am a huge sports fanatic. Even my partner believes sport is my first and only love. I wanted to be a sportsman when I was growing up, but there were no opportunities for pursuing sports professionally in Nepal at that time. However, I was also a numbers geek at school. Maths quizzes and brain teasers always interested me; hence, I wanted to work with numbers. At high school, I studied accountancy for the first time and found that I was very good at it and I loved it as well. My dad used to be in a similar line and maybe I wanted to follow in his footsteps when I was very young. It soon became clear that I wanted to become a chartered accountant and to pursue my career in the finance industry.
My first experience of working in Australia in my chosen profession is my current role at G&C Mutual Bank. My colleagues, managers and executives help ensure that the bank provides a very supportive and comfortable environment. The professional work environment in Australia is not that different from Nepal. However, there is definitely more diversity in the Australian workplace, which I find great because you get to learn about different cultures while working with team members who have different personalities.


"Thank you" Domina and Sudeep for sharing your inspirational perspectives and experiences with us as part of our Harmony Week celebration.