We are all shocked and distressed by the unprecedented bushfires that continue to ravage the country, destroying homes, devastating communities and tragically claiming lives. Our thoughts are with everyone affected and the emergency services, firefighters and volunteers who are bravely battling against the fires to protect communities.
In response, G&C Mutual Bank has today donated $10,000 to the Australia Bushfire Appeal via the Australian Mutuals Foundation's (AMF) disaster relief portal to help support those impacted by the bushfire crisis. Members are also encouraged to make a donation directly via the portal.
G&C Mutual Bank CEO Dave Taylor commented, "As a member-owned financial institution with a regional footprint, we understand the importance of helping our communities at a time when they need us the most. By partnering with our peers in the relief effort, we can ensure resources get to those who need support at this difficult time."
The AMF will re-direct 100 percent of donations received to the St Vincent De Paul Society to help those affected rebuild their lives with food, clothing, furniture, other essentials, and funds to pay bills.
Vinnies support will include:
• Providing food, clothing, essential items and grocery vouchers for people who have lost everything
• Paying unexpected bills as people work through the recovery process
• Making referrals to specialised organisations providing crisis accommodation
• Giving much-needed emotional support, as well as practical assistance to pick up the pieces after homes are lost
Your support today can make a huge difference. Donate now through the Australian Mutuals Foundation's disaster relief portal.
Supporting our members
We are concerned about our members' welfare during this crisis. We encourage any of our members who have been impacted by the bushfires to contact us to discuss their situation and any assistance that we can provide. Members who need help can call us on 1300 364 400 (8.00am - 6.00pm weekdays).
We're there for you in times of financial hardship and we're ready to help you.
Allianz insurance customers
Members who have sustained damage to property and/or motor vehicles as a result of these bushfires should contact the Allianz claims team as soon as it is safe to do so, by lodging a claim online or by calling 1300 555 030.
---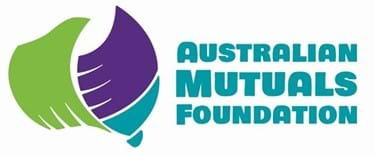 About the Australian Mutuals Foundation (AMF)
The primary purpose of the AMF is to provide a vehicle for Mutual Banks, Credit Unions, Building Society and Cooperative banking to assist needy children in Australia, alleviate poverty in communities in South East Asia and the Pacific through sustainable cooperative financial organisations, and to provide a mechanism for donations to assist those affected by natural disasters.