We have all watched in disbelief the devastation caused by the floods earlier this year. The destruction of communities, businesses and the homes of many thousands of people has been heart-breaking, particularly knowing that many of our G&C Mutual Bank members and employees have been severely impacted. 

Our Member Service Team has heard harrowing stories from members relaying the fear they experienced fleeing their home in the dark of night with only the clothes on their back, exhaustingly fighting their way through the murky waters to safety, and looking back on their lucky escape. 

Helen and Julie, our Member Relationship Officers from the Service Centre in Lismore, have said "it's been absolutely devastating for Lismore and the surrounding areas but we are a strong community. We will rebuild again. It's just going to take some time".

Knowing we are there for you in a time of need is crucial. "Being able to connect with a friendly voice is important for our members, and for us too as staff. We have known these members for many years", said Helen and Julie.

We may not have our Service Centre, but we are still in the Lismore area to help with your banking needs. Helen and Julie are located at the Community Banking Hub that has been established for several impacted member-owned banks in the region. The hub is located at the Goodman Plaza at Southern Cross University on Military Road, East Lismore and is open from 9.00am till 12.00pm Monday to Friday to provide banking services.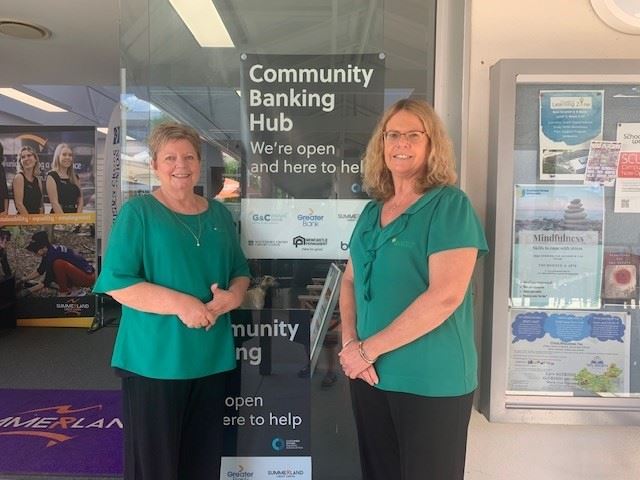 We understand that everyone who has been affected by the recent floods will be in their own unique situation, and the level of support needed will vary. We encourage members who have been impacted to contact the Member Service team, who will discuss your situation and provide support options to assist you. 
Please stay safe. Our thoughts continue to be with our members and their loved ones as the community progresses through the recovery and healing process.
Disaster relief 
Disaster relief available to members impacted by the floods. Read more details here.