G&C Mutual Bank has long been a supporter of Barnardos Australia and has once again partnered with the Australian Mutuals Foundation to support the Barnardos Gifts for Kids - Christmas Gift Appeal 2019.
This Christmas gift appeal highlights the heartbreaking fact that thousands of Australian children do not get to experience the thrill of opening a present on Christmas Day.
Staff members at our Sydney Service Centre were keen to support the appeal by generously donating brand new toys to help make Christmas special for children in Barnardos' specialised programs. Barnardos Australia aims to provide 10,000 Christmas presents for disadvantaged children this year, brightening Christmas for some children who have experienced abuse, neglect, poverty and homelessness.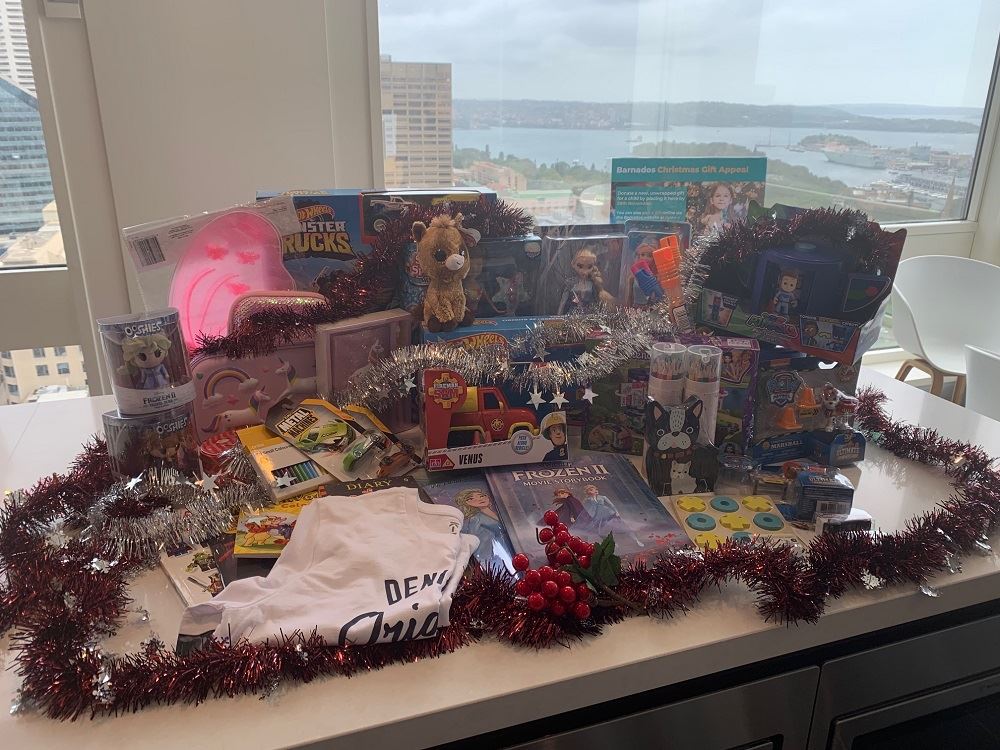 How to get involved
'Tis the season for giving and if you would like to support the Barnardos Gifts for Kids - Christmas Gift Appeal 2019, here are three ways you can help a disadvantaged Australian child have a brighter Christmas this year:
Choose a gift to donate online via the special Barnados gift portal.

Donate via the Australian Mutuals Foundation's website.

Donate via the Barnardos Christmas Appeal 2019 website.
About Barnardos Australia
Barnardos Australia is a leading non-government, non-denominational child protection charity in Australia. They work together with children, young people and families to break the cycle of disadvantage, creating safe, nurturing and stable homes, connected to family and community. 
About the Australian Mutuals Foundation (AMF)
The primary purpose of the AMF is to provide a vehicle for Mutual Banks, Credit Unions, Building Society and Cooperative banking to assist needy children in Australia, and to alleviate poverty in some of the poorest communities in South East Asia and the Pacific by the creation of sustainable cooperative financial organisations.