When the most wonderful time of year comes around, where joy is spread, carols are sung and Santa slides down the chimney, it is heartbreaking to know that thousands of Australian children don't get to experience the cheer of opening a Christmas gift.
Through the annual Barnardos Gifts for Kids Appeal, over 11,400 Christmas presents have been donated to disadvantaged children throughout NSW and ACT, ensuring they had a present to open on Christmas Day.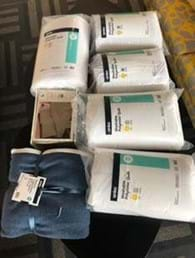 G&C Mutual Bank has long been a supporter of Barnardos, through participation in staff volunteer days, fundraising events and gift drives.
 So this year, when Barnardos launched a Christmas in July Appeal, G&C Mutual Bank staff were eager to get involved.
Our Charity Committee organised a gift drive held throughout July, to collect items for children in need. Staff were asked to buy a gift appropriate for a child, preferably blankets and warm pyjamas, since these are in high demand during the winter season.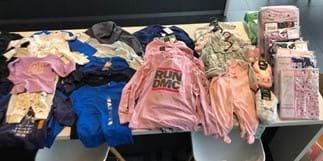 Our staff responded, generously donating a range of clothing, shoes, pyjamas, and bedding. We hope these gifts will help Barnardos deliver some extra warmth this winter, and make the future brighter for Australian children.  
About Barnardos
Barnardos Australia is a leading non-government, non-denominational child protection charity in Australia. They work together with children, young people and families to break the cycle of disadvantage, creating safe, nurturing and stable homes, connected to family and community.