At G&C Mutual Bank, we're passionate about helping people and our community.  We offer all our staff members one paid volunteer day each year. In addition to this, some of our staff members enjoy dedicating some of their own time to helping the community.
 
Chris, our Newcastle-based Collections Officer, volunteers with Marine Rescue NSW. We asked Chris to tell us more...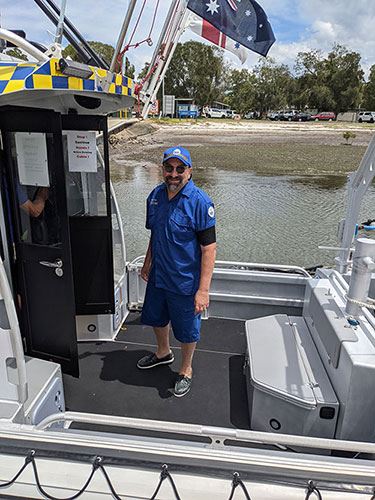 Chris aboard a Marine Rescue NSW boat

Marine Rescue's motto says it all, "Volunteers saving lives on the water." We help people whose boats have broken down and who are literally stuck in the middle of nowhere. We respond day or night and ensure that stranded boaters get home in one piece. It's very rewarding and people are always grateful for our help.


Community has always been very important to me. I live in the small seaside community of Lemon Tree Passage, where everybody knows everybody, and we all look out for each other. I definitely recommend volunteering; being recognised as a Marine Rescue volunteer elicits a positive response from people and I enjoy giving back to my community.




The best things about my role at G&C Mutual Bank are working with my colleagues and helping our members – no two days are the same. I also like the bank's strong commitment to community.
A highlight of my life so far has been obtaining my pilot's licence and taking my parents on a joy flight. I am clearly comfortable around both planes and boats.
During days when I need inspiration, I turn to Max Ehrmann's prose poem, Desiderata, which sets out advice for leading an authentic life. However, the best advice I have ever received is: "be good to your mother."

Thank you, Chris, for sharing your volunteering experience with us and for generously devoting your time to helping the community.