G&C Mutual Bank was pleased to have been able to restart our member roadshows, following the challenges of COVID-19 lockdowns and the impacts of natural disasters over the past few years. Fittingly, our first member event was held in Lismore on Tuesday 10th October 2023, following on from the recent re-opening of our refurbished Lismore Service Centre.
Steve Helmich, Board Chair; Rosanna Argall, Chief Executive Officer; members of our Executive team; and local staff, Julie and Katrina; all had the privilege of hosting local members at The Sherwood Hotel in Lismore.
We shared a number of key updates on recent initiatives and a preview of results with members, ahead of our upcoming Annual General Meeting (AGM). More importantly though, the event was a wonderful opportunity for our team to connect with members and hear your feedback firsthand.
The event was marked by an atmosphere of enthusiasm and engagement, with our team dedicated to having meaningful conversations and addressing questions from our members. We also had a number of members generously share their personal stories on why they bank with us and the important role we play in their community, as well as how they have overcome recent adversity and their ideas for the future.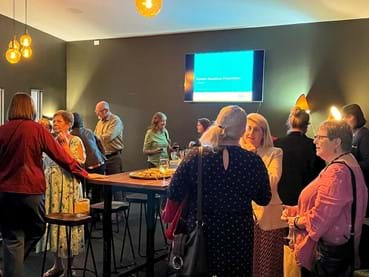 Rosanna Argall, Chief Executive Officer said, "As a customer owned bank with a regional footprint, we understand the importance of actively engaging with our members and the communities we are part of. For our members in Lismore, our member event was also an opportunity for us to be present and reinforce our ongoing commitment to be there for them when they need us most."
G&C Mutual Bank is a different kind of bank, built around a big idea - It's your bank, because you own it. Every one of our members is an owner with a voice and a say in our future. We make responsible, ethical decisions that benefit our members and the community, and reinvest our profits to provide better products and services for our members.
We thank all of our members who attended the event in Lismore. Your participation and feedback are vital to ensuring we continue to improve and meet our members' needs. We also congratulate Julie, Sandra and Gerard, the winners of our member prize draw in Lismore, pictured below with Steve Helmich, Board Chair.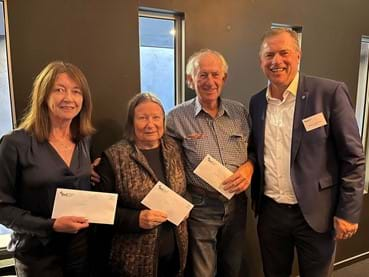 G&C Mutual Bank member roadshows continue, with upcoming member events to be held in Melbourne, Newcastle and Wagga Wagga.