At G&C Mutual Bank, we proudly celebrate Harmony Week every year. The team are invited to bring in their favourite dish and we come together over a shared meal.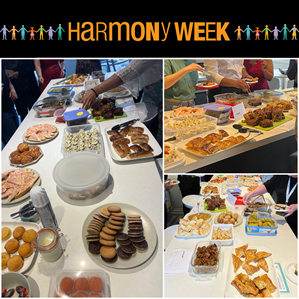 Harmony Week provides an opportunity to celebrate cultural diversity and to showcase the benefits that diversity brings to the country and the workplace. It is a time to reflect on the shared values, including respect, fairness, and inclusion.
This year, we have taken the opportunity to speak with our peers to share stories and learn about each other's cultures, traditions, and to appreciate the unique perspectives that make G&C Mutual Bank a great place to work. In this video you'll hear from Sharjeel, Namita, Shruti, Tamara, Peter, and Ruth.