Each NSW Ambulance Employee of the Month Award recognises a staff member who has demonstrated outstanding performance or innovation. As the sponsor of these awards, G&C Mutual Bank is delighted to announce that the recipient for August is David Stubbs. Congratulations David!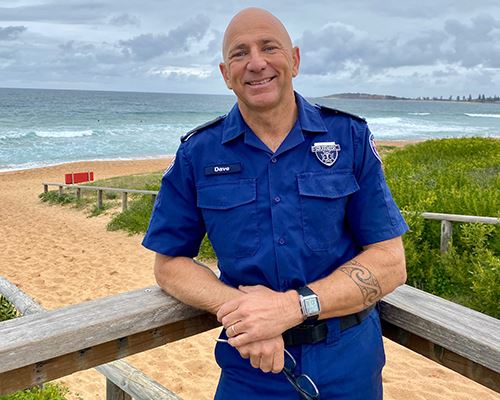 David Stubbs, Peer Support Officer, Narrabeen

Highly respected while acting in Station Officer and Duty Operations Manager roles, David is most commended for his ongoing role as Peer Support Officer.


Since starting his career with NSW Ambulance 15 years ago, David has spent the last 7 years at Narrabeen Station. His peers say his dedication to NSW Ambulance is second to none and he is always happy to discuss opportunities for change and innovative ideas with staff. Advocating for operational crews, David makes staff needs a high priority, aiming to reconcile any issues and concerns staff have via real-time liaison with senior management. He ensures staff are aware of the latest, important key performance indicators and how these can be maintained to stay current.


"To be nominated is a fantastic honour. It's a privilege to come to work to do a job that I enjoy, but to be recognised by my peers for what I do is very humbling," David said.


David is also highly involved with the first responders on Scotland Island who provide an essential service to an otherwise very medically isolated community. Having identified a need for enhancement and improvement, he introduced regular training sessions outside of his working hours to ensure the first responders' practice is up to date. These training sessions have not only increased the paramedics' trust in the skill levels of the volunteers, but also strengthened the collaboration between paramedics and volunteers. Despite David's outstanding commitment to NSW Ambulance, both within and outside of his working hours, and the extra work he completes to strengthen his local work community, David says he feels that his colleagues are the real heroes.


"I am humbled and honoured, if not a little embarrassed to receive this award. There are hundreds of other paramedics who are equally, if not more, deserving of this recognition than me," David said.


"During the recent crisis and throughout my career, it has been the friendship and support of my colleagues that have enabled me to rise above the noise and carry on through difficult times. These people, and their many normal and extraordinary acts of kindness are the real heroes.


I wish to dedicate this award to all my brothers and sisters, all the paramedics who go above and beyond on a daily basis."


David receives a $250 G&C Mutual Bank savings account and the opportunity to receive a further $2,000 G&C Mutual Bank savings account for the NSW Ambulance Employee of the Year Award. The recipient of the NSW Ambulance Employee of the Year Award will be chosen from the 2020 Honour Roll of Employees of the Month – an extremely difficult decision as they are all such worthy recipients.


Thank you, NSW Ambulance, for everything you do for our community.