NSW Ambulance employees go above and beyond for the community, and G&C Mutual Bank is proud to sponsor the NSW Ambulance Employee of the Month Awards. We're delighted to announce the recipient for August: Melissa Willis. Congratulations, Melissa!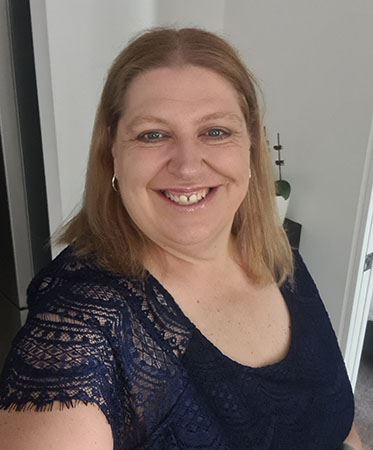 Melissa Willis, Business Engagement Lead – NSW Ambulance CAD (Computer-Aided Dispatch) Upgrade Project

Melissa has been credited for being a driving force behind several new initiatives and processes for NSW Ambulance.

One of those initiatives, working with the Frontline Applications Unit (eHealth NSW), is a proof of concept to improve the way the recommend functionality works for dispatchers. The proof of concept has already been implemented in Western Control, leading to faster response times and improved recommendations so far with the most appropriate clinician available being assigned to a patient in need of treatment.

Melissa, who has been with NSW Ambulance for 22 years, has held roles as a call-taker, a dispatcher and manager of several different projects.

After winning the Employee of the Month Award, she took the opportunity to heap praise on her small team, which includes two Control Centre staff, for their efforts in the CAD Upgrade Project.


"I was actually quite embarrassed because I have two amazing people who do this with me," she said.
"My job as a manager is making sure my staff are continuing to develop and if I don't spend time to ensure they can do their job properly we go nowhere.
"I want them to feel supported."

And it's Melissa's ability to engage and support staff which has been credited with helping to deliver development and results within her team. She has been described as somebody who goes above and beyond to improve workplace resources, and engages staff, regardless of which project she is managing.

Within the CAD Upgrade Project, Melissa consistently tests the product and is continually reinforcing the need for it to be safe for paramedics, control centre staff and our patients before its implementation.

She is also known to excel in her communication with stakeholders, working with eHealth, NSW Ambulance senior management, the Office of the Chief Executive, and external parties for all products and projects she oversees. Furthermore, Melissa has been praised as somebody who works tirelessly to achieve the best results.

Asked how she will spend the money she received as part of being named the Employee of the Month, Melissa said: "When lockdown is over, I'll probably spend it on theatre tickets and buying my team lunch."

Melissa received a $250 G&C Mutual Bank savings account, and she has the opportunity to receive a further $2,000 G&C Mutual Bank savings account for the NSW Ambulance Employee of the Year Award. The recipient of the Employee of the Year Award will be chosen from the 2021 Honour Roll of Employees of the Month.

Thank you, NSW Ambulance, for everything you do for our community.