G&C Mutual Bank is proud to sponsor the NSW Ambulance Employee of the Month Awards. It gives us great pleasure to announce the recipient for June: Colin Straney. Congratulations, Colin!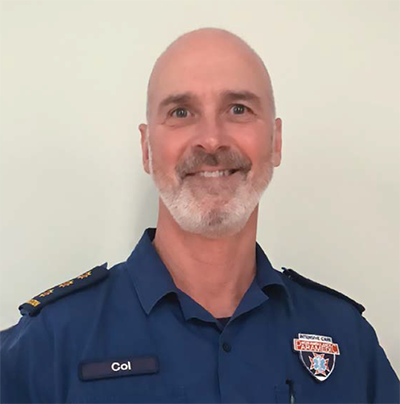 Colin Straney, Clinical Training Officer

Colin has been the lead paramedic educator of the COVID-19 Intensive Care Paramedic (ICP) update course since its inception in mid-2020. The course has garnered excellent reviews from participants, with more than 600 ICPs completing it.

While appreciative of the award, Colin said it's not only him who deserves recognition for the successful rollout of the course.

"I'm really grateful for the award," Colin said.


"But it's not just me who has been involved – there are many other educators, doctors, course assistants and administration personnel.


"There is a list of people who worked day-to-day and behind the scenes, I accept it on their behalf."

Colin helped develop the course using an iterative design process to ensure it offered ongoing development. He is credited with being a coordinator of both staff and students, liaising with medical staff and ensuring that governance aligns with education.

He has also been praised for demonstrating exceptional collaboration skills with all staff involved in the course. Asked why he felt the course had proven to be so popular among ICPs, Colin said: "I think it's the fact that ICPs had no specific ICP education for many years.

"The equipment and skills we gave them in this course were immediately relevant to patient care.


"They improve patient safety and patient care."

Described as being approachable, flexible and an excellent educator, Colin has overseen the onboarding of new educators while maintaining high standards.

"I just go in and be myself and that seems to work," he said.


"I don't change no matter what role I'm in – what you see is what you get."

Colin has been with NSW Ambulance for 23 years. The past 21 of those were on the road – 10 as a single responder – before he became an educator in 2019.

Colin received a $250 G&C Mutual Bank savings account, and he has the opportunity to receive a further $2,000 G&C Mutual Bank savings account for the NSW Ambulance Employee of the Year Award.The recipient of the Employee of the Year Award will be chosen from the 2021 Honour Roll of Employees of the Month.


Thank you, NSW Ambulance, for everything you do for our community.