NSW Ambulance employees go above and beyond for the community, and G&C Mutual Bank is proud to sponsor the NSW Ambulance Employee of the Month Awards. Congratulations to all the recipients for the first half of 2023.
NSW Ambulance Employee of the Month: January 2023
Congratulations Jess Arnold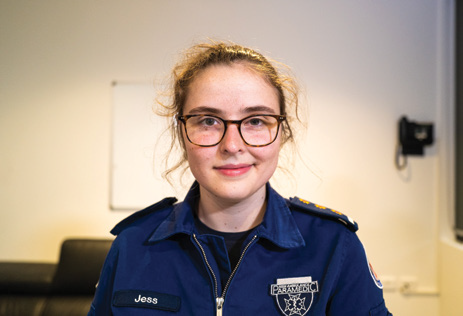 Jess Arnold, Coordinator of Out-of-Hospital Cardiac Arrest – Clinical Systems Directorate
Jess has been involved in a number of initiatives in cardiac care such as the EVIDENCE trial. She supports and answers questions for on road staff about the trial and helps them with issues they may come across.
After winning the Employee of the Month Award, "I was a little bit shocked.", Jess said. "I really appreciate it. It was a lovely phone call to get."
NSW Ambulance Employee of the Month: February 2023
Congratulations Andy Rienits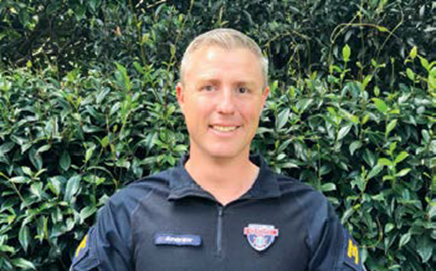 Special Operations Team Paramedic - St Ives Station

Andy has gone above and beyond in recent months to support the professional and clinical development of his colleagues, by organising a series of online clinical education sessions.
"Surprising" was how Andy responded to being chosen as the Employee of the Month.
NSW Ambulance Employee of the Month: March 2023
Congratulations Nicole Packham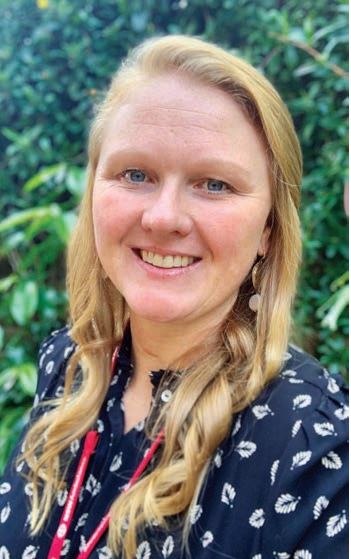 Nicole Packham, Manager of the Cardiac Arrest Registry
As the Manager of the NSW Ambulance Cardiac Arrest Registry, she has coordinated and facilitated the coding of over 35,000 instances of cardiac arrest which NSW Ambulance clinicians have attended since 1 January 2017.
"I'm extremely proud to work for NSW Ambulance, and I'm always looking for opportunities to expand my experiences through networking. I'm very grateful for this nomination and I look forward to what the future holds." Nicole says after winning the award for March 2023.
NSW Ambulance Employee of the Month: April 2023
Congratulations Adam Sutherland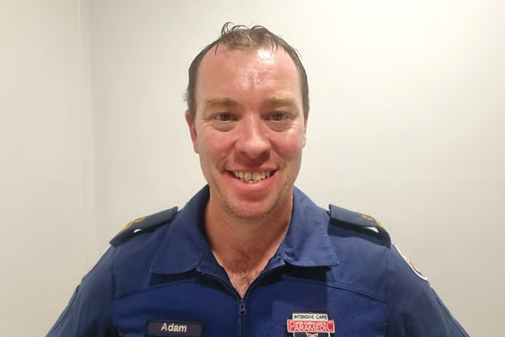 Intensive Care Paramedic/Station Officer - Randwick Station
Adam's colleagues praise him as an approachable and knowledgeable senior paramedic, who is readily available to discuss clinical issues and guide staff in their professional development.
"I don't usually get awards," Adam said. "I don't think that I do anything different to what I expect others to be doing. I just try to help other people improve." Adam said after winning the April award.
NSW Ambulance Employee of the Month: May 2023
Congratulations Ed Armytage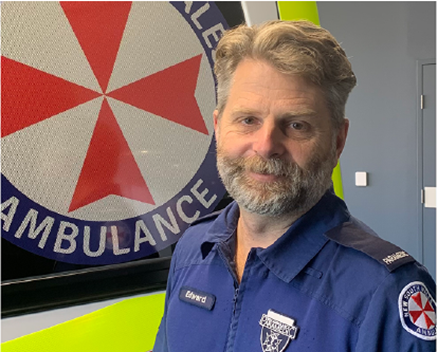 Paramedic - Pottsville Station
Ed collated NSW Ambulance data and presented it to sector management and the Northern NSW Local Health District. He showed that changing the inter-hospital transfer system could make the system more efficient, free up ambulances for emergency responses, and provide significant cost savings.
"It was great to be able to make a case for positive change and have support across NSW Health to follow that through" Ed said.
NSW Ambulance Employee of the Month: June 2023
Congratulations Chris Hyland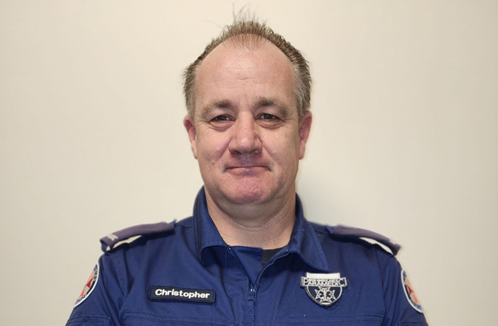 Paramedic - Haberfield Station
Chris is a dedicated and enthusiastic contributor at his station, where he constantly draws on his skills and experience to support his colleagues - and in particular, mentor new and junior staff. He also publishes a station newsletter, and uses his trade skills to make improvements to his workplace.
Jess, Andy, Nicole, Adam, Ed and Chris each received $250 in prize money from G&C Mutual Bank and have the opportunity to receive a further $2,000 in prize money from G&C Mutual Bank for the NSW Ambulance Employee of the Year Award. The recipient of the Employee of the Year Award will be chosen from the 2023 Honour Roll of Employees of the Month. G&C Mutual Bank has sponsored the NSW Ambulance Employee of the Month and Employee of the Year Awards for over a decade. It's our way of thanking NSW Ambulance employees for their service to the community.
A big thank you to Jess, Andy, Nicole, Adam, Ed, and Chris. Congratulations to you all, we value what you do.​

Thank you, NSW Ambulance, for everything you do for our community.
Article source: NSW Ambulance
---
About the NSW Ambulance Employee Awards
Each month, a staff member is recognised with the Employee of the Month Award for demonstrating outstanding performance or innovation. At the end of the year, the Employee of the Year is chosen from the Honour Roll of monthly award recipients.

NSW Ambulance is an integral part of the NSW Health System delivering mobile health services and providing high quality clinical care, rescue and retrieval services to those people of NSW with emergency and medical health needs.