We're excited to announce that G&C Mutual Bank has been awarded the following three Canstar 2023 Outstanding Value Home Loan Awards:
2023 Outstanding Value - Home Lender
2023 Outstanding Value - Variable Home Lender
2023 Outstanding Value - Investment Variable Home Lender.
This is a fantastic achievement for G&C Mutual Bank and confirms our ongoing commitment to provide our members with a variety of home loan products that all offer great value. These three awards are complementary to the recent Canstar's 2022 Customer-Owned Bank of the Year – Home Loan Refinance Award won and further testament that despite an increasing interest rate environment, G&C Mutual Bank continues to offer great value products in market.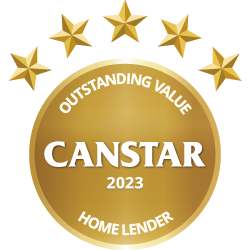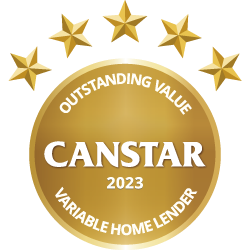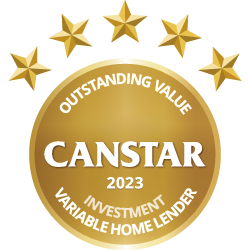 Canstar's 2023 Outstanding Value - Home Loan awards leverage a sophisticated Home Loans Star Ratings methodology, unique to Canstar, and considered 81 lenders in the process. The awards recognise lenders that provide outstanding value to borrowers through a suite of home loan products available to Australian consumers.
We are proud to consistently receive recognition from Canstar and to know we are offering our members the best value products available in the market. As a member owned bank, we constantly strive to deliver exceptional value to our members through high-quality products. View our full range of awards and award-winning products.