International Women's Day (IWD) is about celebrating the social, economic, cultural, and political achievements of women. It's an important day because it provides an opportunity to reflect on the progress that has been made in advancing women's rights and to recognise the work that still needs to be done.  
One of the most important aspects of International Women's Day is its role in raising awareness of these issues. By shining a light on the challenges that women face, we can begin to address them and work towards a more equitable society. It also provides an opportunity to highlight the achievements of women in all fields, from politics and business to sports and the arts.
Here at G&C Mutual Bank we chatted with some of the incredible women in our office and, in the spirit of raising awareness, we want to share their stories on this important day.
Meet Sara...
Sara is a Software Analyst at G&C Mutual Bank, she received her degree at Karachi University and has been working in the industry for over 7 years. Sara loves her role, she is excited by technological advancements making banking more convenient. Sara is particularly energised working as part of a team to employ solutions and overcome challenges when implementing new pieces of software.
In working towards her career goal of Project Management, Sara believes she is fully supported by the team at G&C Mutual Bank in getting access to the resources she needs to achieve her goal. More importantly, Sara feels empowered to drive her own development and career success.
For Sara, on International Women's Day, she is reflecting on what an exciting time it is for women and how inspiring it is to see so many women excel in careers such as IT, Engineering, Medicine, Software. And, her advice to others is to be honest in yourself and your goals and take that first step, from there the path will become clear.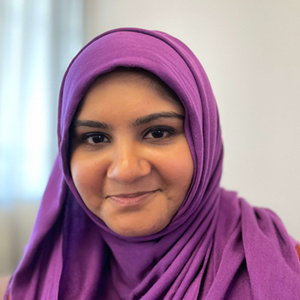 Meet Louise...
Louise is the Newcastle Area Manager at G&C Mutual Bank and without a doubt her favourite part of her role is assisting members. Moving to Sydney in 2006, Louise was seeking better opportunities for her children. She is proud to say that she was successful in opening their view of the world and that she was able to progress in her career to enable this change for her family.
For Louise, IWD is an opportunity to celebrate the women in our world and create awareness for the necessity of equity in the workplace. She firmly believes that everyone is wired differently and understanding what works best for each employee makes for a cohesive and enjoyable work environment.
Louise shares this wonderful piece of advice with others, "continue to support others in their quest to improve and progress and when you climb the ladder, always make sure you lower it behind you."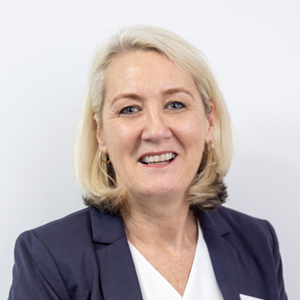 Meet Lauren...
Lauren is Marketing Manager at G&C Mutual Bank. She's new to the team at G&C Mutual Bank after taking a year long career break to travel Australia with her young family. One of her favourite parts about Marketing is the opportunity to share the stories of brands and their customers through a variety of mediums.
Lauren recently completed her MBA in Marketing Management via correspondence and credits her partner, mum and three sisters for supporting her to complete this achievement while working full time.
For Lauren, IWD is a day of celebration but also an opportunity to learn about inequities in the world. Lauren's favourite quote is, 'the standard you walk past is the standard you accept' and to live by this quote she believes that you must call out the inequities you see to affect change in your world.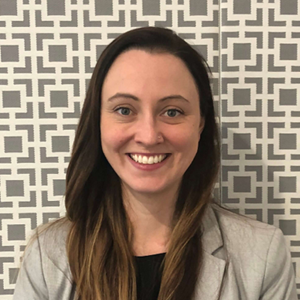 We thank Sara, Louise and Lauren for sharing their stories with us. It is in sharing experiences that we lift each other up and work towards more equitable communities.
Happy International Women's Day!