G&C Mutual Bank has sponsored the NSW Ambulance Employee of the Month and Employee of the Year Awards for over a decade. It's our way of thanking NSW Ambulance employees for their service to the community.

NSW Ambulance employees faced another challenging year in 2022, with the continued effects of the pandemic and unprecedented flood conditions across northern NSW. Through it all, NSW Ambulance has been on the front lines to support the people of New South Wales.

The 2022 Employee of the Year has been selected from the Honour Roll of monthly award recipients, and we are delighted to announce the winner.
---

The 2022 Employee of the Year - Elizabeth Simeoli, Senior Program Specialist Wellbeing Workshops People & Culture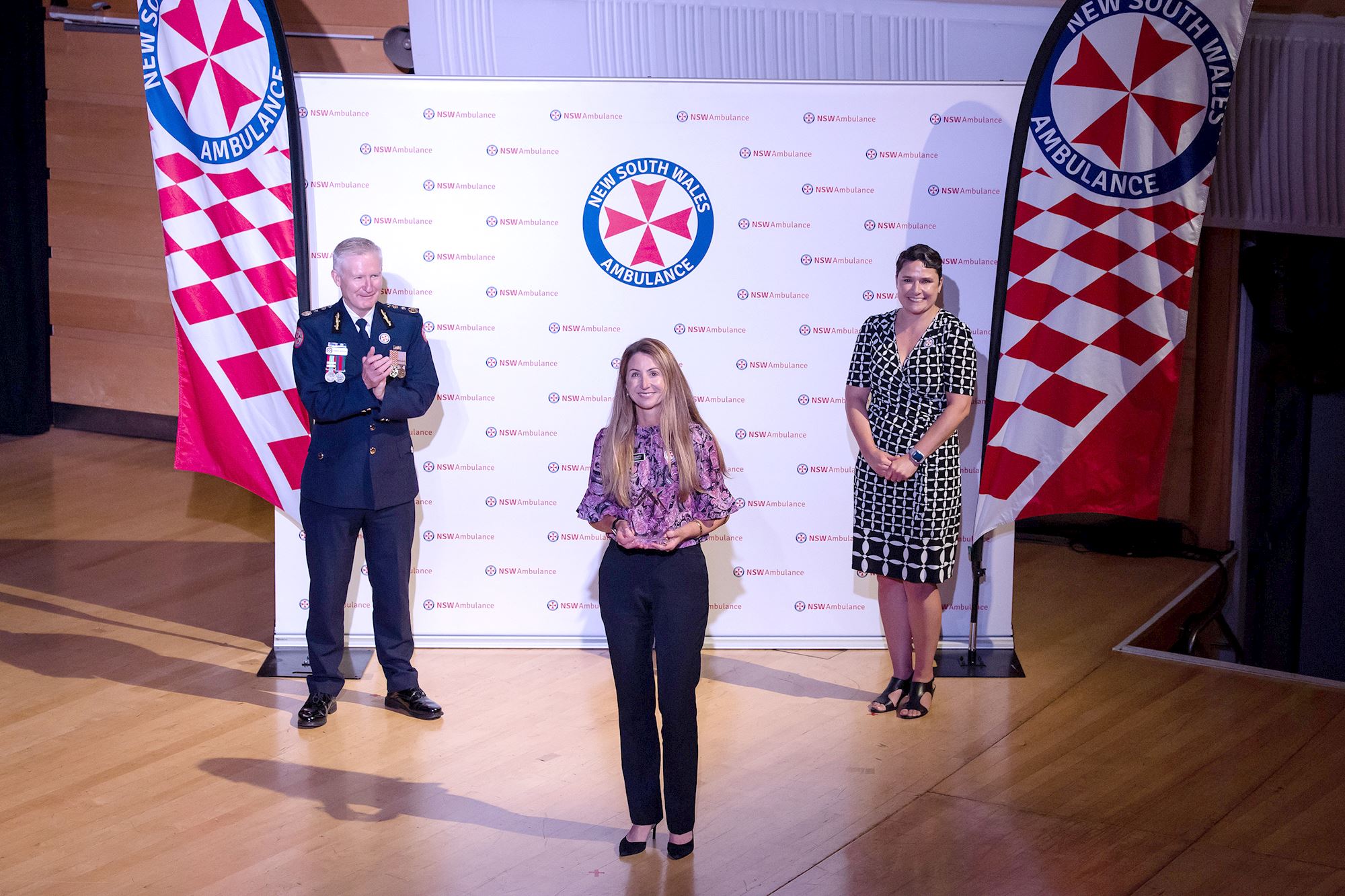 In addition to her NSW Ambulance Employee of the Month Award win in November, Elizabeth has also been named as 2022's NSW Ambulance Employee of the Year Award winner, receiving her award at the 2022 Graduation and Awards ceremony held on Monday, 12th December.

Elizabeth is a passionate advocate for wellbeing and one of the driving forces behind NSW Ambulance's Wellbeing Workshops, which look to equip the NSW Ambulance workforce with skills and strategies to support their mental and physical wellbeing. With more than 5,500 staff (around 85% of the NSW Ambulance workforce) having completed the workshop, Elizabeth has played a key role in supporting the wellbeing of NSW Ambulance staff, and by extension, the community they serve.

"I am so grateful and surprised to receive this award," Elizabeth said. "The Wellbeing Workshop team is a fantastic close-knit team, they are an inspiration, and an absolute joy to partner with week in week out. Everyone involved in the program is genuinely supportive of our NSW Ambulance staff, and their wellbeing. I am one part of this program!"

In recognition of her achievement, Elizabeth receives a $2,000 G&C Mutual Bank savings account. Congratulations to Elizabeth from all of us at G&C Mutual Bank.
---
About the NSW Ambulance employee awards
Each month, a staff member is recognised with the Employee of the Month Award for demonstrating outstanding performance or innovation. At the end of the year, the Employee of the Year is chosen from the Honour Roll of monthly award recipients.

NSW Ambulance is an integral part of the NSW Health System delivering mobile health services and providing high quality clinical care, rescue and retrieval services to those people of NSW with emergency and medical health needs.