NSW Ambulance employees go above and beyond for the community, and G&C Mutual Bank is proud to sponsor the NSW Ambulance Employee of the Month Awards. Congratulations to Jacob and Emily for winning the July and August awards.
NSW Ambulance Employee of the Month: July 2023
Congratulations Jacob Sutton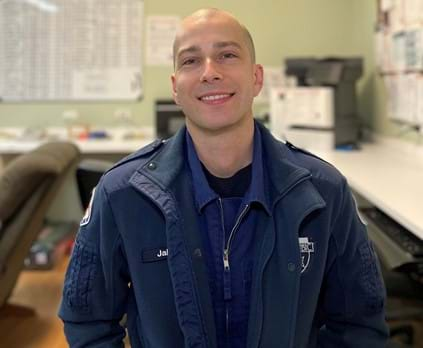 Jacob Sutton, Paramedic – Casino Station
Jacob coordinates weekly skills rotations at Casino Station. "Our paramedic skill set is broad and evolving. We need to stay on top in areas such as the Clinical Safety Notices and Continuing Professional Development hours. It takes a constant effort to keep up."
He was surprised but elated at being awarded Employee of the Month, "It's a bit surreal. We're a massive service with so many people doing great work. I'm very grateful for the recognition."
NSW Ambulance Employee of the Month: August 2023
Congratulations Emily Stevens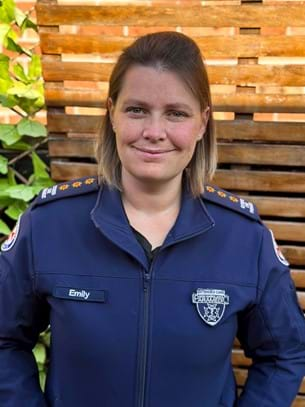 Emily Stevens, Duty Operations Manager - Nepean Blue Mountains Zone
Emily is an Acting Inspector and Extended Care Paramedic at Penrith Station. She is renowned for her enthusiasm, innovation, and commitment to her team. Despite her busy role, Emily has made time to develop and implement a mentoring program for paramedics looking to step up to the Station Officer (SO) role.
"I am absolutely chuffed about being awarded NSW Ambulance Employee of the Month! It is awesome to be acknowledged for something when you are just trying to help out your colleagues."
Jasob and Emily each received $250 in prize money from G&C Mutual Bank and have the opportunity to receive a further $2,000 in prize money from G&C Mutual Bank for the NSW Ambulance Employee of the Year Award. The recipient of the Employee of the Year Award will be chosen from the 2023 Honour Roll of Employees of the Month. G&C Mutual Bank has sponsored the NSW Ambulance Employee of the Month and Employee of the Year Awards for over a decade. It's our way of thanking NSW Ambulance employees for their service to the community.
A big thank you to Jacob and Emily. Congratulations to you both, we value what you do.​

Thank you, NSW Ambulance, for everything you do for our community.
Article source: NSW Ambulance
---
About the NSW Ambulance Employee Awards
Each month, a staff member is recognised with the Employee of the Month Award for demonstrating outstanding performance or innovation. At the end of the year, the Employee of the Year is chosen from the Honour Roll of monthly award recipients.

NSW Ambulance is an integral part of the NSW Health System delivering mobile health services and providing high quality clinical care, rescue and retrieval services to those people of NSW with emergency and medical health needs.